Strzelba BENELLI 828U Silver Wood 12/76
28" LH, Progressive Comfort 375mm, Szyna Carbon, Muszka Światłowodowa, F/IM/M/IC/C, Włochy
Catalogue index: A0487900
Delivery time:

Termin realizacji zamówienia do uzgodnienia z konsultantem
Cena brutto:

13390,00 zł

Producer:

BENELLI, Włochy

Country of origin:

Italy

Podlega rejestracji:

tak
Description
Firma BENELLI:

Tradycja produkcji broni w regionie Marche sięga rządów rodziny Montefeltro, która zaczęła władać Urbino w roku 1375. Ślusarze stworzyli oryginalną szkołę rusznikarzy w Urbino, Ancona, Pesaro, Macerata, Senigallia, Fossombrone oraz w innych mniejszych miastach w regionie i eksportowali swe produkty do Włoch oraz państw wschodnich.

Broń z regionu Marche jest obecnie eksponowana w muzeach. Ponieważ są to bardzo rzadkie i bezcenne okazy, tylko nieliczne placówki posiadają egzemplarze tej broni. Stanowią one świadectwo wielowiekowej pasji mieszkańców regionu Marche do projektowania i tworzenia wysoce precyzyjnej broni mechanicznej. Czterysta lat później bracia Benelli otworzyli swą fabrykę w Urbino, kontynuując tradycję regionu Marche. Broń produkowana w tych zakładach charakteryzującej się tym wszystkim co stanowiło o jakości produkowanej w tym rejonie od wieków broni: innowacyjnością mechaniczną, techniczną oraz wyjątkowym kunsztem, które przyczyniły się do wielkiej sławy dynastii Montefeltro oraz Della Rovere.
Benelli 828U jest pierwszy modelem strzelby w układzie bock w historii firmy. W trakcie projektowania tej broni wykorzystano wieloletnie doświadczenie w tworzeniu broni śrutowej, jednocześnie zaproponowano nowatorskie rozwiązania poprawiające funkcjonalność oraz funkcjonowanie broni.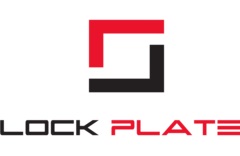 System ryglowania luf opracowane przez Benelli. To rozwiązanie zapewnia pewniejsze blokowanie luf w położeniu zamkniętym, przy zachowaniu niewielkiej masy układu.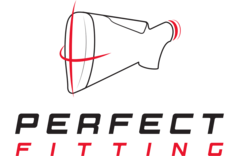 Przy opracowywaniu tej strzelby projektantom przyświecała idea, aby broń w szybki i prosty sposób można było dostosować do jej właściciela. Dzięki zastosowaniu systemu specjalnych podkładek uzyskujemy możliwość ustawienia kolby w 40 różnych kombinacjach..

Bock 828U posiada system redukcji odrzutu, który dzięki swojej budowie samoczynnie dopasowuje się do siły generowanej przez strzał. Dzięki temu kontrola broni w trakcie strzelania jest znacznie łatwiejsza. Jednocześnie samo strzelanie z tej lekkiej broni jest znacznie przyjemniejsze.

Specjalny system wiercenia luf, który gwarantuje poprawę pokrycia celu przez śrut. W procesie produkcji lufy poddawane są obróbce kriogenicznej, dzięki czemu są bardziej sztywne i wytrzymałe mechanicznie.
Dane techniczne:
Kaliber: 12/76
Dł.lufy: 711 mm / 28"
Masa: 2,98 kg
Długość całkowita: 1149 mm
Przyrządy celownicze:

muszka ze światłowodem

Producent: BENELLI, Włochy
Chcesz poznać więcej? Kliknij konfigurator:

See also
No products found matching the criteria
Features
Features

| | |
| --- | --- |
| Cena brutto: | 13390,00 zł |
| Producer: | BENELLI, Włochy |
| Country of origin: | Italy |
| Podlega rejestracji: | tak |